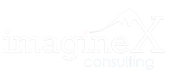 EXPTEQ PARTNER
Services We Offer
Cybersecurity M&A Due Diligence / Security Risk Assessments
Reduce your acquisition risk, understand what legacy technologies you are absorbing, and potentially improve your negotiation by leveraging ImagineX's M&A Cyber and Technical Due Diligence processes – from running app scanning to performing deep pen tests to reviewing cloud security configs, we will give you the confidence to bring that acquisition into the fold without increasing your cyber risk.
DevOps, Cloud Migrations and security, Application Security, Application Technology Modernization and QA Automation
Building CI/CD automated pipelines using tools like Docker and Kubernetes and integrating those dev pipelines with tools like Slack, Jenkins, CircleCI, and Github are table-stakes.
But also connecting to QA automation tools so the build process is fully automated and supportive of iterative dev concepts and allowing for automated image and environment creationallows for a true DevOps pipeline.
Cyber Data Platform, Analytics, Governance, Architecture, Quality, Privacy and security
At the intersection of ImagineX's practices of Cybersecurity and Data Insights sits the strategy and implementation of our clients' end to end cyber data platforms.
We build your endto end Cyber program from Detection through Prioritization,through Remediation, and Reporting and Audit.
We have built an internal Accelerator called Analyt-IX that pulls together disparate vulnerability data from tools like Qualys,Rapid7, and Tanium and endpoint data from tools like Crowdstrike, then normalizes this data, runs prioritization routines, aggregates, and then calculates the associated Key Risk Indicators.
We then use modern data infrastructure tools and custom or off the shelf visualization tools that a CISO can finally use to get a "single pane of glass" for their cyber risk.
Technology Consulting
Because of our decades of security experience, what other consulting firms consider business management consulting we consider cybersecurity consulting. Our seasoned professionals have deep experience auditing and writing security policies and understanding regulatory, privacy, and compliance requirements in highly regulated industries such as Banking and Finance, Insurance, and Healthcare.
We understand how to analyze and implement the appropriate security controls via Secure Baseline Configurations and use the latest security frameworks such as Zero Trust, NIST, and CIS to ensure
.
Package Solutions
Platforms and Infrastructure Ecosystem
ImagineX works with a robust set of enterprise infrastructure tools and cloud platforms such as AWS, Azure, and GCP and DevSecOps tools like Accurics.
We have formal partnerships with these product companies and use them in building end to end technology toolchains.
Our consultants are certified and qualified in implementing these solutions at dozens of customers.
We act as resellers, prime integrators, solution architects, and implementation partners for these core platforms.
Cybersecurity Product Ecosystem
Our most advanced product ecosystem focuses on cybersecurity.
From our deepest relationship as a premier North American Implementation Partner for Qualys to our expertise implementing HCL's Bigfix for patch management at one of the largest banks in the world to implementing Crowdstrike for endpoint detection at healthcare system, we are gurus at building integrated end to end cyber tool
ecosystems.
You have to know cyber and know it well to understand the nuances of these best of breed cyber products.
IT Ops and Customer Service Product Ecosystem
With our deep ITSM experience and our cyber focus, we are ServiceNOW implementation partners for ITSM, SecOps, and GRC and an Atlassian implementation and resell partner for their entire product suite.
On the customer engagement and CRM side, we are now Salesforce partners focusing on Marketing Cloud, Service Cloud, and Mulesoft and a multi-year implementation vendor for the entire Zendesk product suite.
Equally as important is ImagineX's ability to think creatively about how integrate many of these tools together and with custom client systems to ensure clients are getting the most from their technology spend.